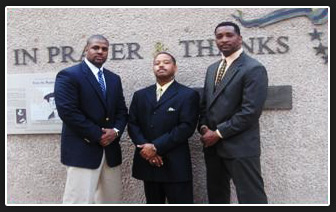 Recent decades have witnessed remarkable growth in private security within the United States. Some estimates suggest that nation-wide the number of private security officers outnumber local and state police by almost three to one. This phenomenon reached a watershed moment on September 11, 2001, a date after which, the already rapid growth in private security services in the U.S., mushroomed.
This heinous act of criminality accelerated and/or deepened existing geopolitical tensions throughout the world leaving American enterprises and their assets threatened and otherwise operating at a heightened state of alertness. The ever-present specter of anti-Americanism in its many manifestations and the growing sophistication of organized crime in the global market place have increased the risk that American organizations, private and public, their personnel and infrastructure assets face.
Patronus is dedicated to providing the highest quality protective services and training to its clients within the context of such a pressurized environment. Our agents and trainers represent the highest levels of professionalism. Patronus agents are comfortable navigating high-risk environments while maintaining a strict code of ethics that emphasize the ideals of client confidentiality and operational discretion. Patronus agents take every detail into consideration when tailoring a security plan of action for its clients. If you would like to learn more about Patronus or if you would like to meet with one of our agents to discuss your security needs, please do not hesitate to contact us.